EGR 4x4 Accessories
Tyrepower Rouse Hill offers EGR's thermoformed Auto accessories for your 4x4 and Ute! We can supply and fit EGR accessories for a wide variety of vehicles, including Ford Ranger, Nissan Navara, Toyota Landcruiser, Nissan Patrol and more.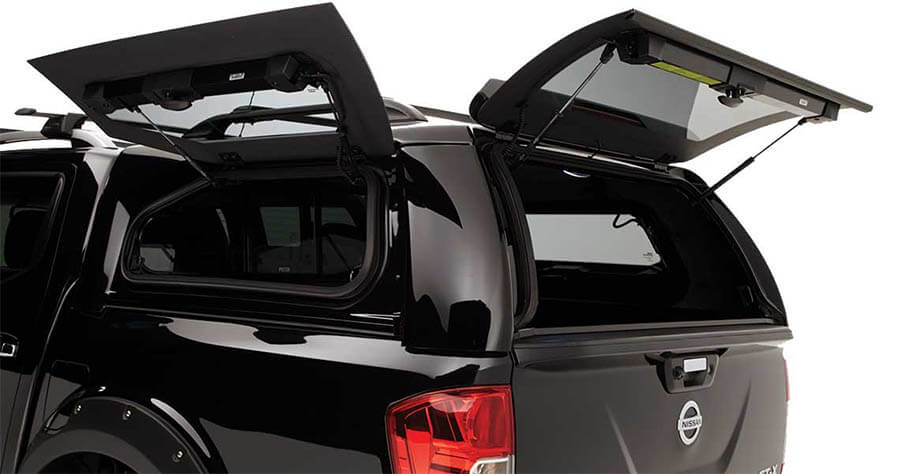 EGR is 100% owned and operated. They specialise in robotically painted exterior accessories, and their Hard Lid range is now considered the industry preferred choice for all Utes on the Australian market. Their cutting edge technology, machinery, robotics and plant equipment produce the highest quality automotive accessories for over 50 OEM's globally. EGR's aftermarket range extends over 600 various products, including canopies, hard lids, fender flares and a range of alloy nudge bars.
Tyrepower Rouse Hill offers the following EGR Auto accessories:
Canopies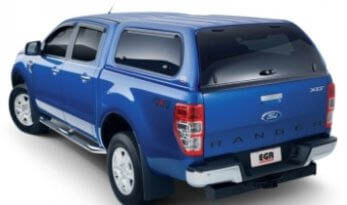 EGR canopies are split into two categories - Premium and Fleet. All canopies are manufactured in Australia from a strong, thick and UV stable material with acrylic capping to provide an excellent, smooth surface. With over 50 canopies on offer, which cover three different window combinations, Rouse Hill Tyrepower can assist you in finding the best option for your Ute or 4x4.
Hard Lids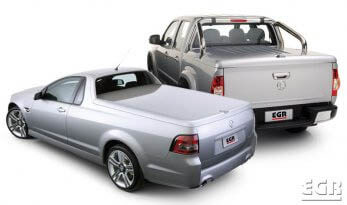 Manufactured from a tough, lightweight and highly durable ABS/Polycarbonate material, EGR's Hard Lids are considered leaders in the auto market for design, development and manufacture. Their lids are uniquely styled for each vehicle, are fully lockable and feature twin gas struts, providing ease of use. EGR Hard Lids feature a quick release hinge pin system that easily allows covers to be removed from your vehicle in a matter of seconds.
Sports Bars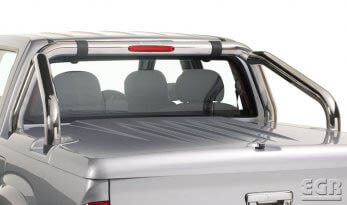 EGR offer a range of highly polished Stainless Steel Sports Bars for many popular utility vehicles, including Holden Colorado, Ford Ranger and Volkswagen Amarok. Designed to compliment EGR's range of three piece hard tonneau covers, they can also be fitted alone as well as suiting OEM genuine Hard Lids that are currently sold on the Australian market.
Fender Flares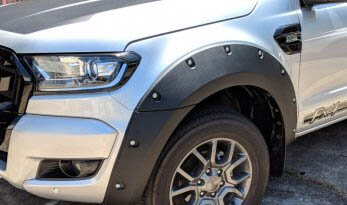 EGR's fender flares are vacuum formed from UV stable ABS plastic. In order to fit your vehicle to precision, they are CAD designed and replicate the look of existing standard factory fitting options. Tyrepower Rouse Hill offer fender flares for models including Ford Ranger, Toyota Hilux, Holden Colorado and Mazda BT50.
Side Steps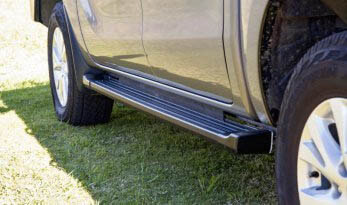 The addition of a side step to your 4x4 or Ute will assist you and your passengers with entry and exit from your vehicle. It's also of great benefit when it comes to loading and unloading your roof.
EGR's side steps are independently tested for airbag capability. Available in either a clear anodised or black anodised finish, EGR side steps feature an anti-slip tread and are custom designed for each vehicle. All their side steps are load tested to ensure strength.
No Drill Soft Tonneau Covers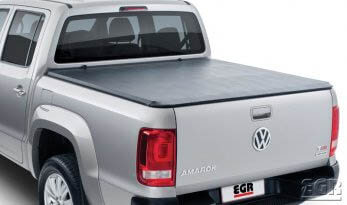 Unlike many other soft tonneau covers that are available in the marketplace, EGR's No Drill Soft Tonneau Covers don't require tie down straps. They use a six clamp system, which streamlines the appearance of your vehicle and can be easily fitted in half an hour. These are one of EGR's more recent innovations. Come in and find out more about EGR's No Drill Soft Tonneau Covers at Tyrepower Rouse Hill.
With over 40 years at the forefront of the Australian Automotive accessories industry, EGR offer an extensive product range. These are just some of the EGR products that are available at Rouse Hill Tyrepower. If you're after high quality plastic Automotive products, call or come in and discuss the EGR range with one of our experienced and knowledgeable staff. We can provide you with additional product information as well as offering a full fitted service.