Tough Dog 4x4 Suspension
Tyrepower Rouse Hill offers Tough Dog suspension! We can supply and fit Tough Dog Suspension for a wide variety of vehicles, including Ford Ranger, Nissan Navara, Toyota Landcruiser, Nissan Patrol and more. Tough Dog 4WD Suspension have an excellent reputation for quality gear that is researched and developed right here in Australia.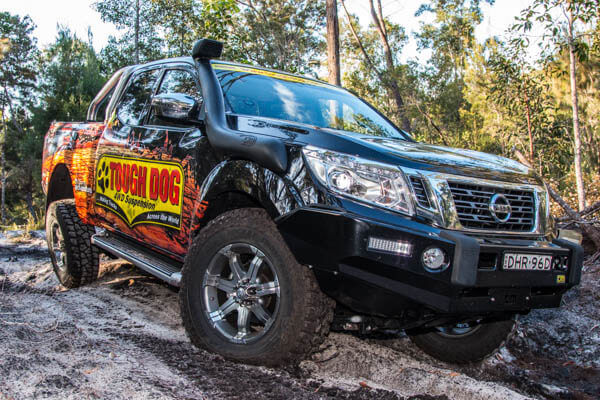 'Making tracks across the world' since 1984, Tough Dog are industry leaders, offering quality suspension systems for just about every kind of 4WD application. They deliver a complete suspension solution for off-road clearance that ensures ride quality, handling and load carrying capabilities.
Some of the harshest 4WD conditions are experienced right here in Australia, making it the ideal testing ground for Tough Dog products. You can feel confident in knowing that the gear that makes it to market is a cut above the rest.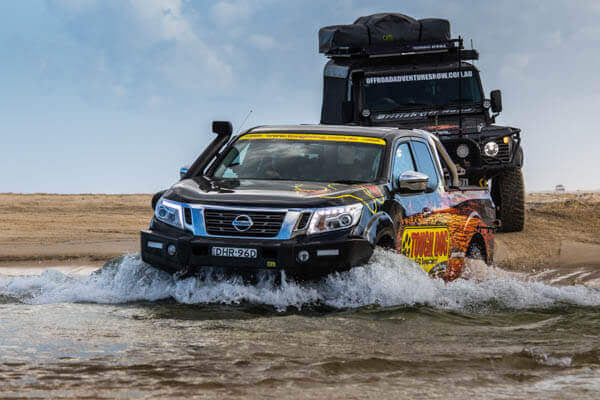 Tough Dog are considered industry leaders and boast several unique products, which include the Return To Centre and the 'SV' adjustable steering damper. Both of these products are great examples of Tough Dog's unique thinking and innovation, resulting in some of the best off road suspension systems available in the marketplace. Australian 4WD Action Magazine awarded Tough Dog first place in independent shock absorber testing for their 41mm Foam Cell Shock.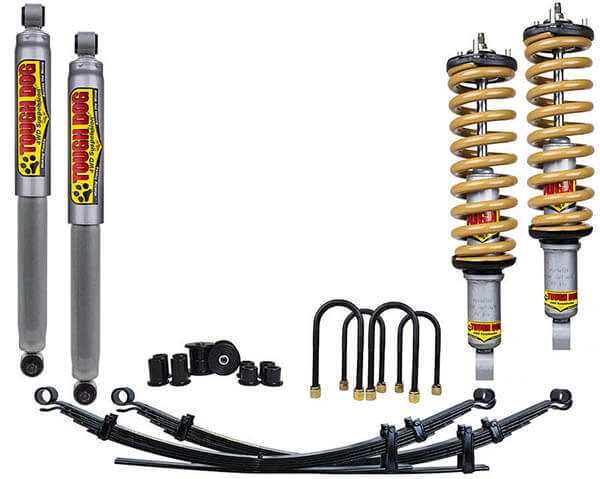 Setting up a 4WD suspension system isn't all about the added gains on the tape measure. Tough Dog products are specifically designed and engineered to deliver a complete suspension solution, not only for off road clearance, but for ride quality, handling and load carrying capabilities as well.
Offering tailor made suspension packages to suit any 4WD enthusiast, Tough Dog can transform your vehicle through a host of products that will suit just about every possible application. In most vehicles, they offer multiple shock and spring options to fine tune every aspect of a particular package as well as a range of other specialised and optional accessories.
Setting up your vehicle's suspension can be a minefield of pitfalls, misinformation and wrong turns. The largest consideration is always the weight carried, and it's often the undoing of a well put together vehicle. When it comes to getting your 4WD kitted out, it certainly pays to speak to the knowledgeable and experienced staff at Tyrepower Rouse Hill to discuss your specific needs.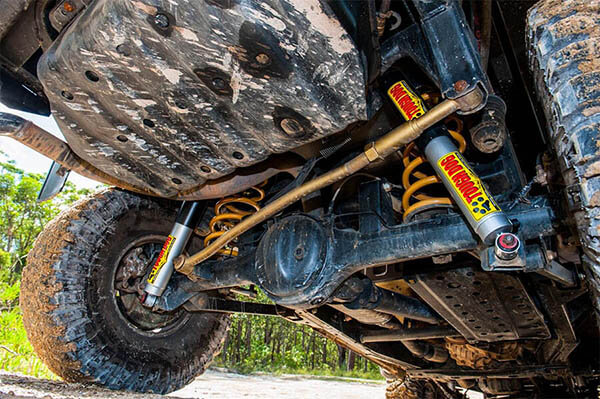 Tyrepower Rouse Hill offers the following Tough Dog Suspension components:
Shock Absorbers
Voted the number one shock for 'best all-round performer' by Australian 4WD Action Magazine, Tough Dog's 41mm foam cell shock is a solid example of the quality that is on offer.
Steering Dampers
When it comes to alleviating driver fatigue, quality steering components go a long way. Tough Dog steering dampers assist in taming steering shimmy and shake.
Springs
All their springs are designed in house - whether you're after comfort or load carrying capabilities, you can count on Tough Dog.
Alignment
You want to ensure that your 4WD retains its handling characteristics, as well as guarding against drivetrain vibration and premature tyre wear - Tough Dog's quality alignment and supporting products can do just this.
Accessories
Tough Dog offers a range of quality accessories including U-Bolt Kits and Greasable Shackles and Pins, to compliment your springs and shock, and can complete the lift kit that you need. It's often attention to detail and the finishing touches that make all the difference.
Recovery Gear
No matter how you get stuck - always be prepared! Tough Dog's complete recovery kit has everything you need to get you back on track. They also have a complete range of individual 4WD accessories if you need to expand your kit.